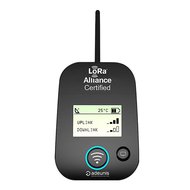 Testeur réseau
The network tester is used to test the quality of the GPS and Lora or Sigfox signal before an installation.
Parent objects :

Etude Chantier
Help with the site study encryption
Despite the documents we have made available to you, you still need help? You can create a ticket for our support team.
We will answer you as soon as possible.