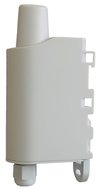 Passerelle Modbus
Modbus gateway for supervising energy meters, HMI or any other equipment compatible with the Modbus RTU protocol. Ideal for isolated sites without GTC (Centralized Technical Management).
Despite the documents we have made available to you, you still need help? You can create a ticket for our support team.
We will answer you as soon as possible.