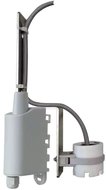 Détecteur fuite
Monitor the presence of water in a specific location and prevent damage. Alert on detection of conductive liquid in rooms containing sensitive equipment.
Despite the documents we have made available to you, you still need help? You can create a ticket for our support team.
We will answer you as soon as possible.